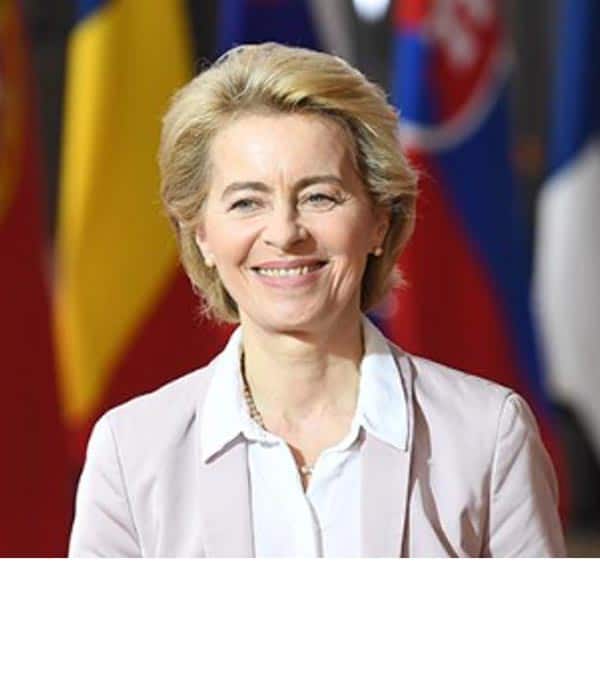 President of the European Commission (2019-2024)
Ursula von der Leyen is the first woman to become President of the European Commission. A long-time member of Germany's Christian Democratic Union (CDU), Ms. von der Leyen served in the cabinet of Angela Merkel before moving to Brussels in 2019 to lead the EU Commission. Formerly a minister at the federal level in Germany for more than 14 years, responsible for family, labour and social affairs and later defence. The President is the head of the European Commission. According to the treaties, the President decides on the organisation of the Commission and allocates portfolios to individual Commissioners.

The President also sets the Commission's policy agenda. The President represents the Commission in European Council meetings, G7 and G20 summits, summits with non-EU countries and major debates in the European Parliament and the Council. President von der Leyen was appointed by national leaders and elected by the European Parliament after she presented her Political Guidelines.