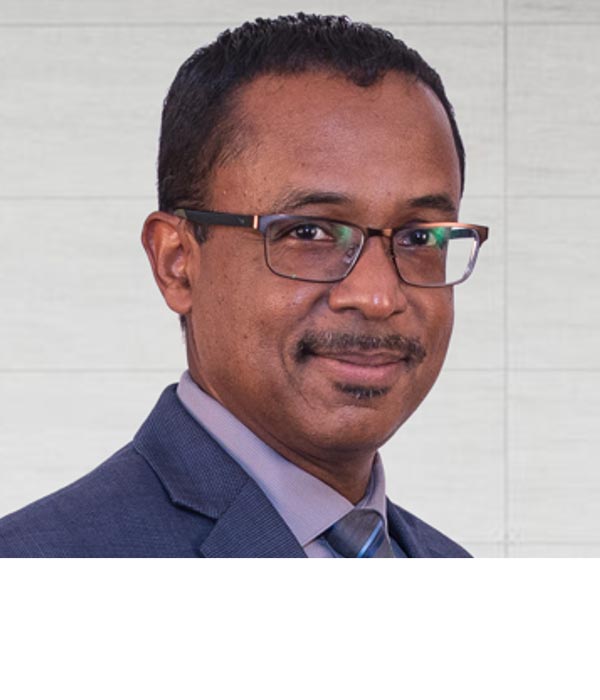 Chairman, Kenesjay Green Limited (Trinidad and Tobago)
Philip has held management and leadership roles in the Trinidad and Tobago (T&T) energy sector since his return to Trinidad in 2001.  He had previously worked in Canada for approximately ten years after securing his Bachelors of Chemical Engineering from McGill University in Montreal, Canada.
In 2019, Philip took the helm of Kenesjay Systems Limited, a well-reputed T&T energy project development and consulting firm established in 1997 by his father, Professor Kenneth Julien, who was an instrumental figure in the establishment of Trinidad and Tobago's natural gas energy sector.  Philip has since developed Kenesjay Green Limited (KGL) as a pioneering entity in the energy transition industry, with its primary goal to establish renewable and low-carbon-based energy projects for Trinidad & Tobago and the Caribbean Region.
Under Philip's leadership, KGL recognised and developed the potential of producing hydrogen through the electrolysis process as a means of decarbonising the existing carbon intensive petrochemicals industry in the Point Lisas Industrial Estate in Trinidad.  This led to the establishment of NewGen Energy Limited, that is being developed to produce industrial scale quantities of carbon neutral hydrogen as a feedstock for the petrochemical sector.
Through KGL, Philip has also been pursuing other energy decarbonisation opportunities and related hydrogen-based initiatives in the Caribbean, including for geothermal-rich Dominica.  He has also been an advocate for a regional green energy integration between countries across the Caribbean.
Philip Julien is also the Founder of the Heroes Foundation – a registered not-for-profit non-governmental organisation which was established in 2002, to "Create the Next Generation of Heroes".