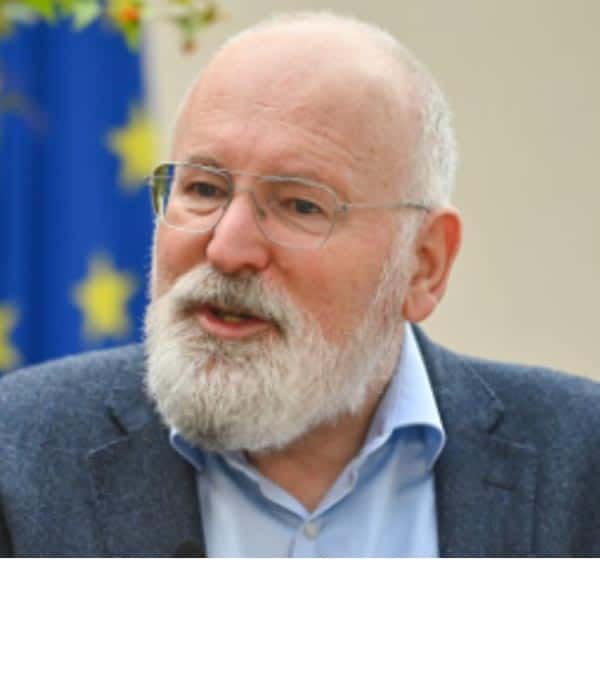 First Vice President, European Commission
First Vice-President of the European Commission since November 2014, Timmermans' current responsibilities include better regulation, inter-institutional relations, the rule of law, the Charter of Fundamental Rights, and sustainability. During his term of office, he has led the work on the circular economy and plastics strategies, including legislative proposals to reduce plastic pollution and phase out single use plastic products. He was also closely involved in the EU's negotiation, adoption, and implementation of the United Nations (UN) sustainable development goals. With regard to the rule of law, he was in charge of the Commission's measures to protect judges in Poland from political control.
Following postgraduate studies in European law and French literature, Timmermans began his professional career in 1987, as a policy officer in the Dutch Ministry of Foreign Affairs and served as Deputy Secretary of the Dutch embassy in Moscow from 1990 to 1993. From 1994 to 1995, he worked for EU Commissioner Hans van den Broek, and was Senior Advisor and Private Secretary to Max van der Stoel, the High Commissioner on National Minorities of the OSCE, from 1995 to 1998. Timmermans became a Member of the Dutch Parliament for the Partij van de Arbeid (Dutch Labour Party) in 1998 and was re-elected five times. He was Minister of European Affairs from 2007 to 2010 and served as Minister for Foreign Affairs of the Netherlands from 2012 to 2014.