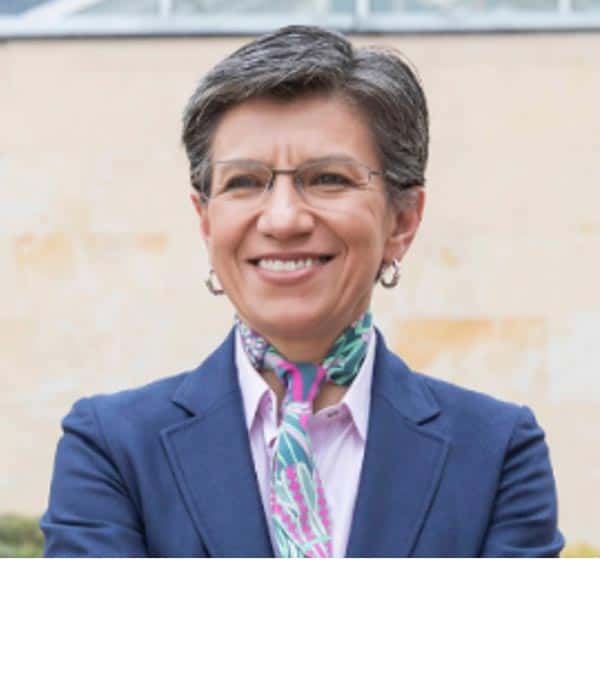 Mayor of Bogota, (Colombia)
Claudia Nayibe López Hernández, born on March 9, 1970 in Bogotá, Colombia. She began her studies with a degree in biology at the Universidad Distrital de Bogotá, as a student, she joined the student movement 'the Seventh Ballot,' which ultimately gave rise to the 1991 National Constituent Assembly, and consequently the 1991 Constitution which is still in force today. This caused a shift towards the political sphere and change her professional career.
She studied Finance, Government and International Relations at the Externado de Colombia University and received a diploma in Urban Land Management from Erasmus University of Rotterdam, The Netherlands. López also studied in the United States at Columbia University in New York where she was awarded a master's degree in Public Administration and Urban Policy and a PhD in Political Science from Northwestern University in Evanston, Illinois.