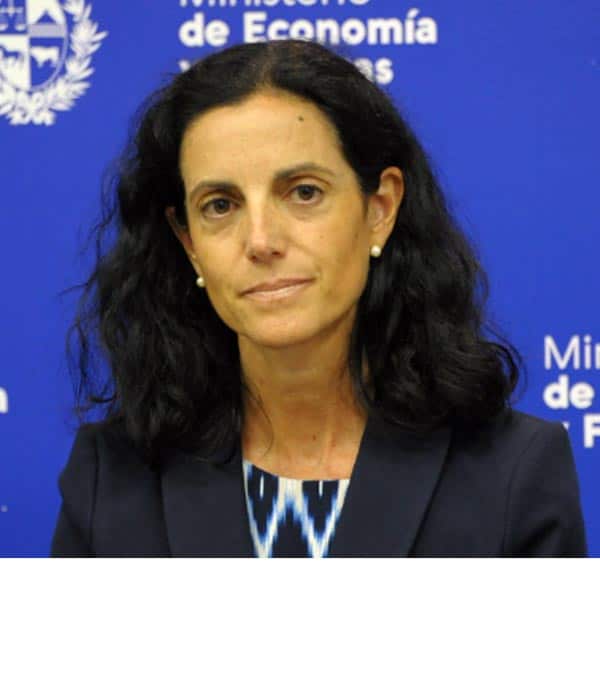 Minister of Economy and Finance, Uruguay
Ms Arbeleche is the Minister of the Economy and Finance of Uruguay since March 1st, 2020. Before that, she was an independent consultant in debt management issues advising governments and institutions abroad. From 2014 to 2019, she was also the lead economic advisor to the National Party in Uruguay, directly advising to Dr. Luis Lacalle Pou (Uruguay's current President), and member of the board of the Nacional Party´s think tank (Centro de Estudios del Partido Nacional).

She was director of the Debt Management Unit (DMU) in the Ministry of Finance in Uruguay, from January 2011 until July 2014. The DMU is in charge of funding the central government both in the domestic and external market through the issuance of securities and loans disbursements. At the end of 2005, Ms Arbeleche was asked to work in the creation of a DMU and was appointed Front Office Director. In the previous years, from 2001 to 2004, she worked as advisor to the Minister of Finance on debt related issues, which grew in significance during the 2002 – 2003 Uruguayan financial crisis.